Holiday season is upon us, which means that your calendar is probably filling up with dozens of office parties, gatherings, and after-work celebrations. As much fun as this time of year can be, it can also be stressful to pull together an outfit last minute. So in the spirit of holiday cheer and keeping your schedule manageable- here are quick and easy hacks to keep you looking elegant and dapper for any occasion.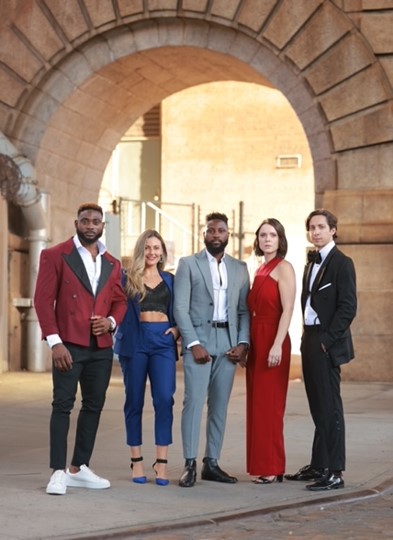 How to Nail the Holiday Party Vibe
Half the fun of the holiday season is embracing sparkly clothing. Take things to fun, new heights by swapping out your traditional suits and add glitz to your holiday ensemble with a sequin dress or suit. As for which shape and style to go with, the choice is yours. Choose whichever silhouette you feel most like yourself in, then add a personal twist with accessories, helping you to truly shine during your next event. If this move feels too over-the-top, go with a set in a darker shade, or tone it down with neutral basics, such as black boots or a white structured shirt.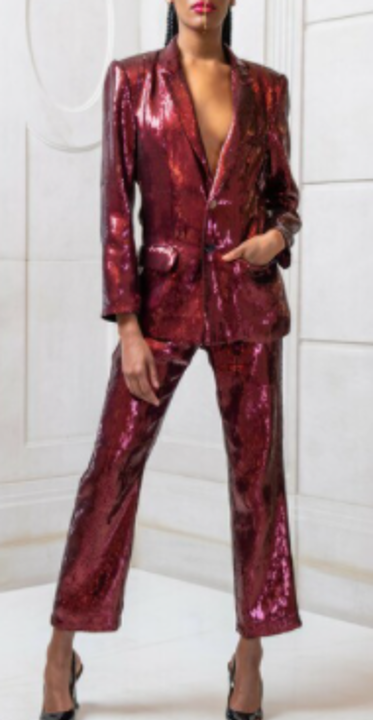 Aside from giving off the festive vibe, plaid is the classic fall and winter print. Whether you're a pattern expert or just trying to elevate your suit game, a tuxedo shirt and bowtie give this a more formal look. However, you can effortlessly style a plaid suit jacket with a pair of plain black pants. If you are going for a more bold look, a full plaid suit would make a statement, while bringing the holiday cheer.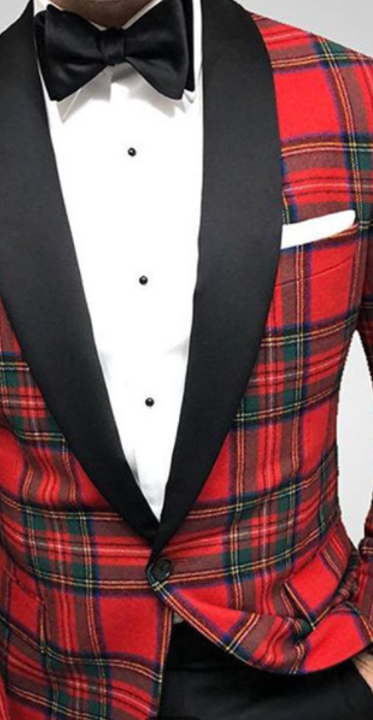 Pairing a plaid jacket or holiday sweater with leather pants or leggings is very on-trend, giving the overall look more of an edge. When it comes to accessories, follow the less-is-more mindset. You'll look festive and ready for a good time. Mixing plaid and velvet is also a festive combination, focusing more on sophistication.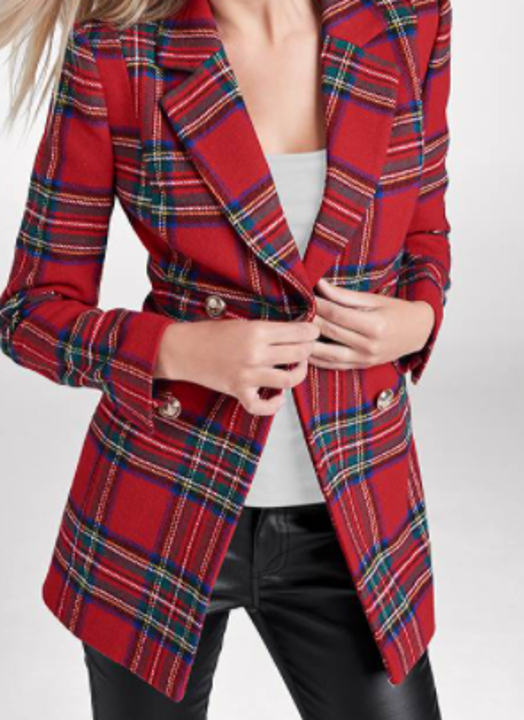 Olive green is not only a fall favorite, but great for this time of year. Pairing a turtleneck with a traditional suit is a great way to look fashionable and stay cozy. Want to add a bit of flair? Elevate your shoe game with a pair of shiny loafers.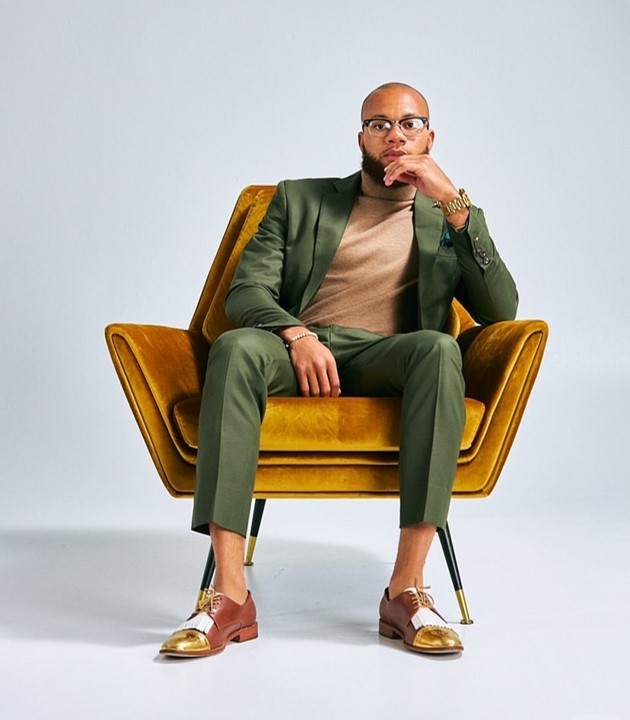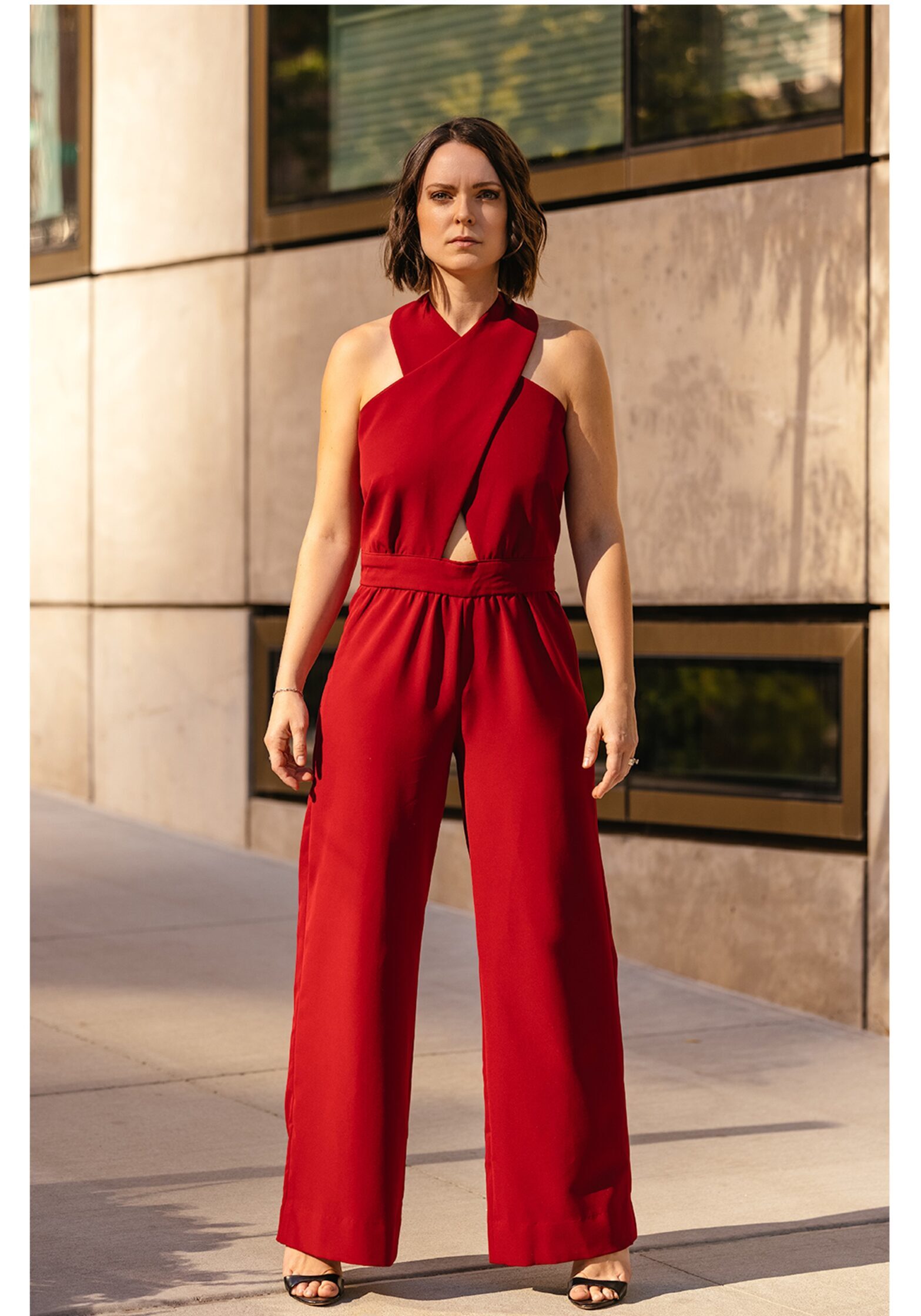 When you want to show your co-workers you are a little more fabulous after work hours, a tasteful cutout jumpsuit or dress is always the way to go. We love the comfy wide-leg pants option. It is perfect for the holidays, without being too over-the-top and uncomfortable. Work appropriate never looked so chic!
There is something so romantic, elegant, and versatile about a winter white. In order to spice up this monochromatic look, play around with textures. Add a faux fur vest or jacket, opt for fuzzy knits, bold accessories, or pieces with intricate beading.
Your holiday season can stay stylish without the stress. Remember to dress down and stay cozy when you can, then bring up the glam for fancy and fun holiday events this season. Most importantly, have fun and dress for you. Confidence is your best accessory!